Curry Leaf Extract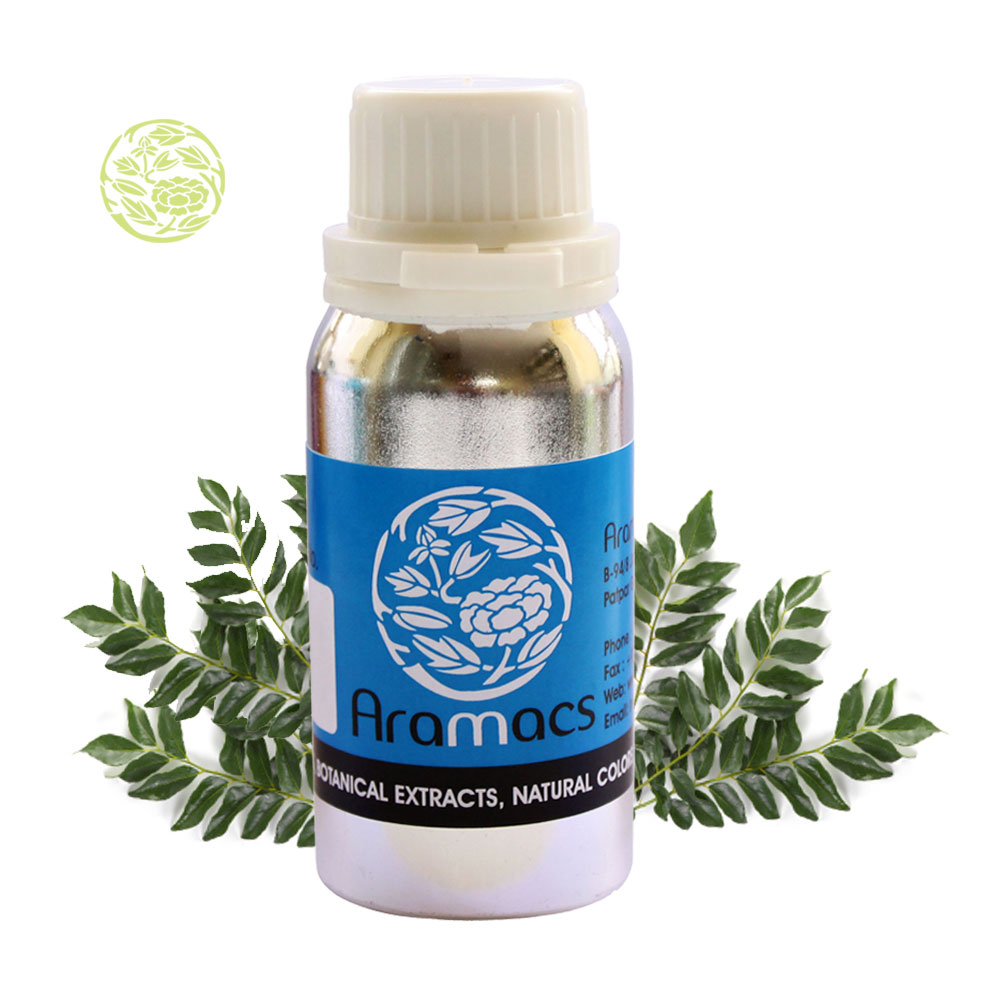 English name: Curry Leaf Extract
Botanical name: Murraya Koenigii
Introduction
Curry leaf extract is obtained by the SCFE – Co2 supercritical extraction method. As compared to the traditional method of extraction the SCFE method helps in obtaining the extract in its purest form without any residue, solvent or pesticides in it.
Purity
Curry leaf extract contains a lot of nutrients, which are available in greens, like vitamin A, B, B2 C, iron, calcium, flavonoids, proteins, glycosides, amino acids, plant sterols and antioxidants. Curry leaf extract has a number of medicinal properties. Besides this, it has a number of health benefits too.
It is used for cooking in many Asian countries to add aroma and flavor to spicy dishes. Research conducted shows that it has significant anti inflammatory activity and can treat Alzheimer's disease, atherosclerosis and cancer. In homeopathic medicine it is used as a remedy for diarrhea, gastroparesis, constipation, abdominal pain and dysentery.
Benefits
Ill effects of diabetes like impaired vision, pains and aches in the lower and upper limbs, vertigo etc on people can be best treated with curry leaf extract. These problems can be overcome by taking the extract at regular intervals. The extract has a number of curative and healing properties. It can promote the action of the stomach and strengthen it further. It can be used as a mild laxative also by mixing the buttermilk and a small quantity of the extract.